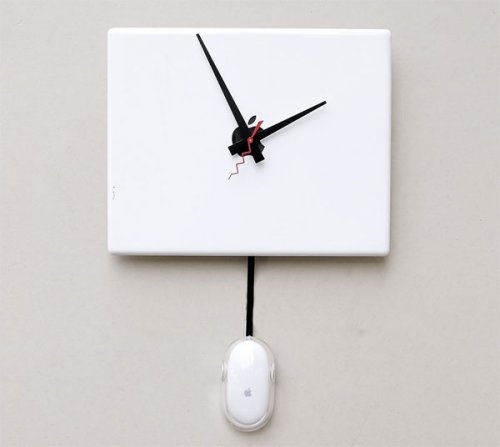 We've seen plenty of clocks made from recycled computer parts, but this one is definitely one of the neatest. The Recycled Apple iBook G4 Clock is made from a recycled iBook G4 case, and uses an Apple mouse for the clock pendulum.
The whole thing measures 14 inches wide by 18 inches in height and even features a quartz clock movement, and pendulum movement. It runs on 2 AA batteries. You can't really call yourself a geek unless you have something like this in your apartment.

$75 is all it will cost to buy this original clock.
Apple, clock, G4, ibook, recycled