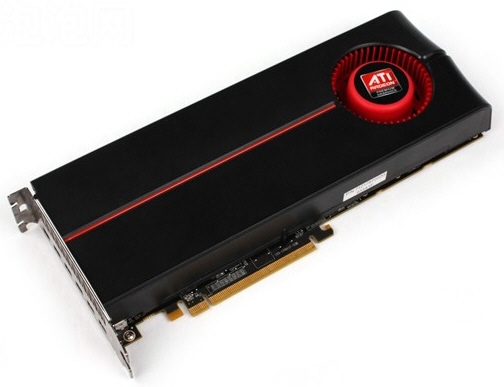 Another rumor has popped up online that has AMD set to launch a new video card soon. The card in question is the Radeon HD 5830, which was said to be delayed not long ago. The new card is reportedly set to debut on February 25.
The card will have 1280 stream processors, 750MHz core, and 1GB of GDDR5 RAM clocked at 4000MHz according to reports. Pricing is unknown for the 5830. AMD is also supposedly going to unveil a new version of the HD5870 called the Eyefinity 6 edition after CeBIT.
The Eyefinity 6 version is supposed to have all the same features of the standard 5870 with a notable exception. The standard card sports HDMI, DVI, and DisplayPort outputs. The Eyefinity 6 version will instead have six DisplayPort connections supporting six different displays from one video card along with an extra gigabyte of VRAM.
AMD, ATI, video card