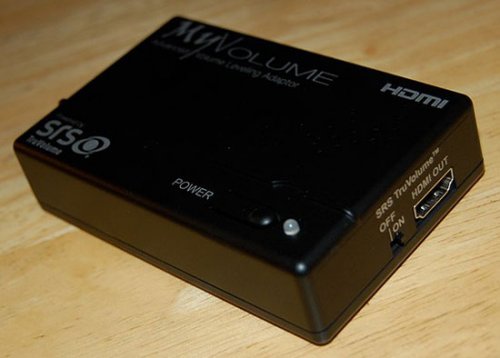 Loud commercials suck. So do the people who create them. I recently adjusted the settings on my HDTV to auto-adjust these loudmouth ads, but a few months later, they came back, having found a way around my TV settings. Finally there's an easy way to quiet them down. A way that will hopefully work for good.
SRS Labs' MyVolume adapter, is a $99 plug-and-play box that connects to your cable or satellite box via HDMI. Plug it in, and just like that, everything is leveled out to the same volume. The guys over at Dvice recently had some ears-on time with the gadget and it seems to do the trick.

Now if we could just get rid of ads entirely.
adapter, loud commercials, MyVolume, quiet