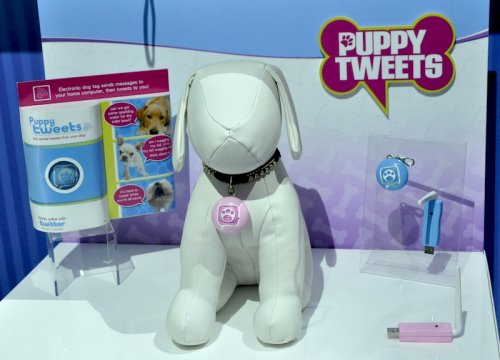 Puppy Tweets is a new "toy" from Mattel. Don't worry, it's not the dog above whose lack of face is disturbing. It's a device that attaches to your dog's collar and monitor's his or her physical activity all day long. When it detects new activity, or no activity at all, it will send out a tweet from your dog's Twitter account about what the he/she is up.
This way you will know what your pooch is up to all day long. It's available in pink or blue. The collar device runs on a wi-fi connection, and a USB receiver needs to be plugged in, and your computer turned on for the device to send out tweets.

Right now the system comes with over 500 different tweets, and more tweets will be available to download.
dog, mattel, Puppy Tweets, twitter