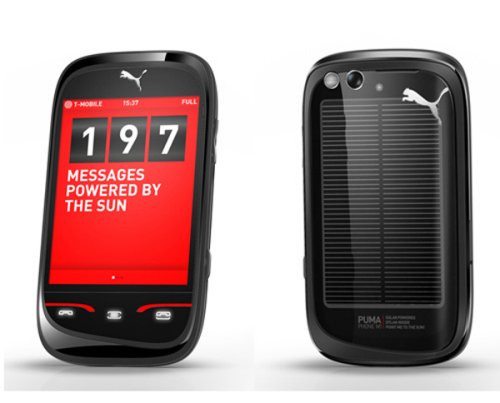 Puma has teamed up with Sagem for a sporty new mobile phone, the Puma Phone. The Puma Phone features a solar panel on the back of the handset that will charge the phones battery when you are out and about in the sun.
The phone features a 2.8 inch QVGA TFT capacitive touchscreen display with a resolution of 240 x 320 pixels, a 3.2 megapixel camera with LED flash and six times digital zoom. There's also another forward facing camera that can be used for VGA video conferencing.

Some other features include a custom operating system, built in pedometer and A-GPS, plus GPS tracking functions. Expect it to be available in Europe in a few months and in the US shortly after. Nothing on price yet.
P.U.M.A., phone, Solar Powered