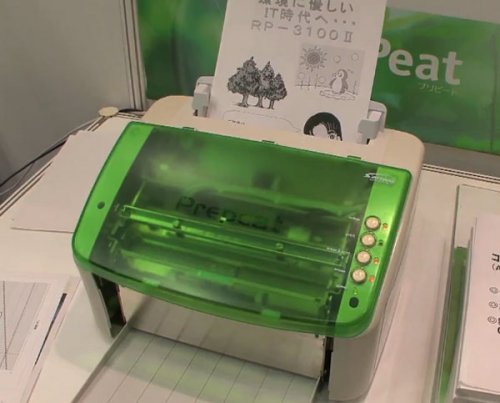 Printer ink can get pretty expensive. It would be great if we had printers that didn't need a new ink cartridge every day. It's not just a dream anymore. A printer like that has been developed called Prepeat, though it is expensive.
The Prepeat printer doesn't use any ink or toner cartridges, it uses a special thermal head and plastic sheets to print and erase on documents. And that means you can use the same paper again and again. The paper can be used 1,000 times to erase and re-print documents.

Unfortunately it will cost you $5,517, and the paper is $3,300 for 1,000 sheets. Hopefully it will come down soon.
erases, Inkless, Prepeat, printer