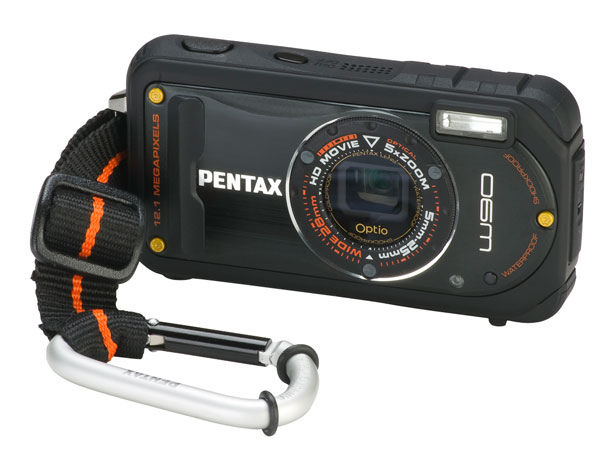 We have already talked about the cool new W90 from Pentax making its way to the UK soon. Those of us here in America really only want to know when the W90 will be available on this side of the pond. Pentax has offered up the details.
The W90 will ship in the US in April for $329.95. At the same time Pentax will offer an IR remote control for all Optio models that is waterproof for $29.95. With that thing you can take under water pics without having to hold the cam, I say strap the W90 to the back of a dolphin.
The cam has the same 2.7-inch LCD, 12.1MP sensor, and 720p recording more as the UK version. The coolest thing is the fact the cam is waterproof to 20 feet and shockproof to four feet.
camera, Pentax