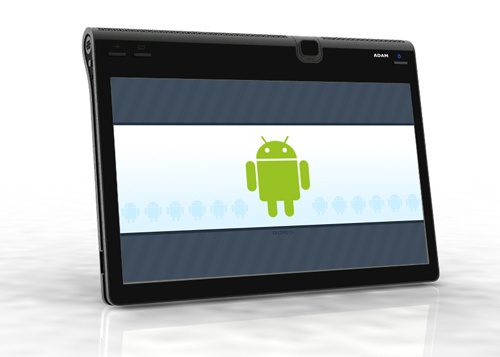 What's not to love here? Flash, a longer battery life, and 1080p for starters. This is how Notion Ink is hoping its Android-powered Adam tablet will win your heart. Apparently they're toying with the idea of launching two different models, one 12.9mm thin and one 11.6mm thin, which suggests different display options.
CEO Rohan Shravan told SlashGear that with the Nvidia chip and Pixel Qi screen, the Adam will boast a battery life at least twice as long as the iPad. Then there's the 1080p video where the iPad has only 576p, and as mentioned Flash. This could be your new favorite tablet.

We can't wait to see what actually happens, but we knew that competitors would quickly launch their own tablets and outdo the iPad's specs.
1080p, Adam, flash, iPad, Notion Ink, tablet