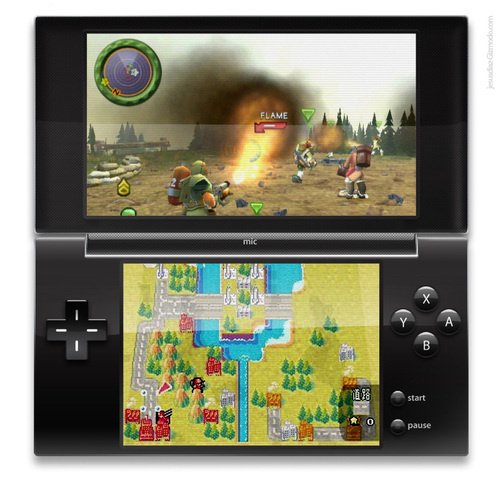 The DS2 development kit is in the hands of a few select companies, the hardware as well. And according to one developer, Nintendo says that the DS2 was the first version, not the final version, nevertheless he's impressed. Here's what he had to say:
It's genuinely the best thing I think I've ever worked with. I can tell you that it's got a 'tilt' function that's not dissimilar to iPhone, but does a lot more. We know that The Pokemon Company are getting special attention with it.

We wonder what else it might have in common with the iPhone or even the iPad by the time it's all ready. We'll just have to wait and see.
controls, DS, Nintendo, tilt