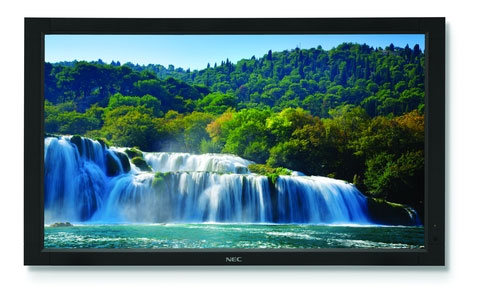 I am a big fan of large displays in the living room and for my computer. However, there are uses for displays that have nothing to do with computer work or home theater. NEC has unveiled its latest large screen display that is aimed at the digital signage industry called the P701.
The huge screen measures 70-inches diagonally and supports full 1080p resolution. The contrast ratio is 2000:1 and the screen has an average brightness of 420 cd/m2. NEC integrates thermal tech to shut the display down if it overheats to prevent damage.
The design is sealed to prevent dust, steam, and grease from getting inside the display. A real-time clock and scheduler allow the user to set the display to turn off automatically after hours or when not needed. The big screen will ship in March for $11,799.
display, NEC