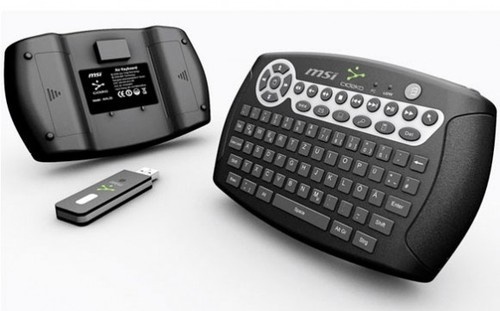 The MSI Air Keyboard is an HTPC keyboard/mouse that fits in the palm of your hands. Think of it as a Wiimote with keyboard.
It has a QWERTY layout, ergonomic back and includes LB and RB shoulder trigger, just like a game controller. The Air can also be used as a mouse thanks to an internal accelerometer. So just like a Wiimote, you aim the device to control an onscreen cursor.

Pretty great HTPC keyboard. We like it. It's available overseas for about $110. Hopefully it will show up here soon.
Air Keyboard, HTPC, mouse, MSI, remote