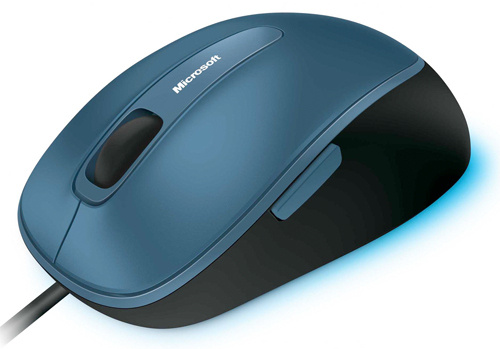 Want a Microsoft BlueTrack mouse that offers laser precision on any surface? Of course you do. And now you can get three new models for under thirty bucks. Those three models are: the Wireless Mobile Mouse 3500, Wireless Mouse 2000 and Comfort Mouse 4500.
All have the same BlueTrack tech, the difference is in size and transceivers. The Mobile Mouse 3500 has a nano-transceiver along with rubber grips on the side for extra support. The 2000 model is larger and has a snap-in transceiver. The Comfort Mouse 4500 actually has a wire.

It's the first BlueTrack mouse with a wire in fact.
BlueTrack, Comfort Mouse 4500, Microsoft, Mobile Mouse 3500, mouse, wireless, Wireless Mouse 2000