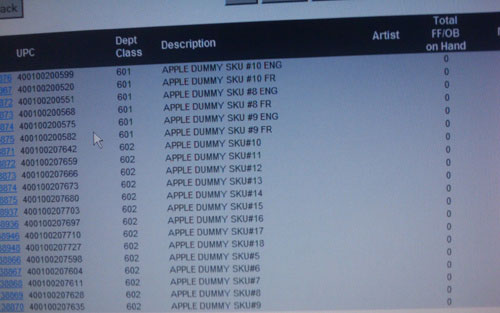 he fountain of Apple rumors never runs dry. Almost as soon as rumors about a new Apple product turn out to be true when products are unveiled, rumors about the next version of the same product start. It's a vicious cycle. The latest rumor has updates for MacBook Pro notebooks coming soon.
Rumors are popping up all over the place that the line will get unspecified updates. It has been a while since the MacBook Pro range was updated, so updates are sure to be coming soon. These rumors point to March 14 for the updates to land.
Various images have been posted to forums around the web showing placeholders in inventory systems for new MacBook Pro models. One worker at a Best Buy in Canada claims there are high-end Macs in inventory that have not been unveiled yet. I'd wait a few weeks to buy that new MacBook if I were you.
Apple, MacBook Pro, Notebook