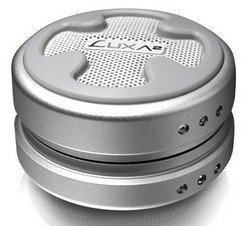 So laptop manufacturers should really be making their products good enough so that you don't need to buy a separate cooler, but since we live in an imperfect world, we still need to buy them. And if you are the type that loves Gucchi, Prada and needs everything decked out in crystals and sparkle this would be your laptop cooler of choice.
This Luxa2 M4 Laptop Cooler is USB powered and will cost you just $49.99. It may not say Fendi, Prada or Gucchi, but it does have Swarovski crystals.

Clearly the company wants to be the most fashionable cooler company around.
Cooler, crystals, laptop, Luxa2, M4, polished aluminium, swarovski