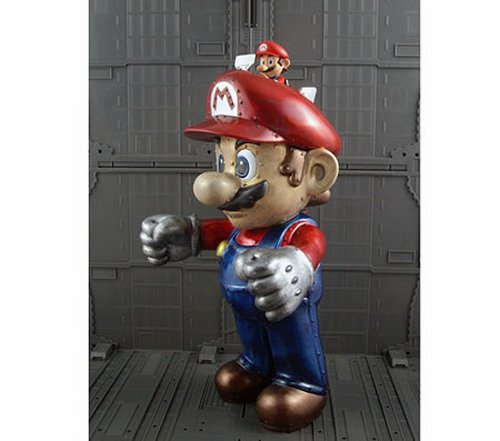 I don't think Mario has ever actually done this in a game, but this is exactly how to kick Bowser's ass. You ride around in a large Mech version of yourself. The Mech Mario was designed by custom toymaker Donald Kennedy aka KodyKiala, who obviously loves Nintendo and is a great artist.
Yep, that's a little Super Mario controlling a Big Super Mario. I call that awesome even if it is wacky and absurd. I just love all the detail.

Now how about A Yoshi driving a Mario driving a Yoshi.
Mario, Mech, Nintendo, super mario, toy