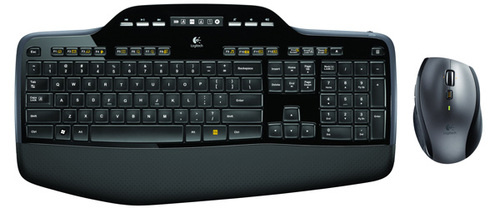 You can expect the keyboard and mouse of Logitech's Wireless Desktop MK710 to get three years of battery life according to the company. We can only assume they used some sort of black magic, by sacrificing a microsoft keyboard to their gods.
It's designed to "cradle" your fingertips, which should be comfortable. The sculpted mouse has "hyper-fast" scrolling, and it's all wireless. Europe will be getting the MK710 later this month, the US in April. It will cost you $100.

Is that battery claim true. We'll let you know in three years or so.
battery life, desktop, Logitech, MK710, three year, wireless