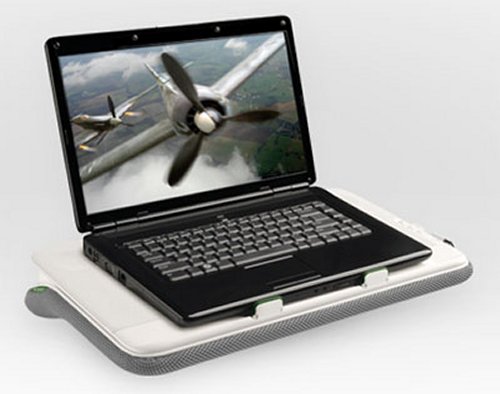 The Logitech Speaker Lapdesk N700 is a laptop cooler that comes with USB-powered external speakers and comfortable cushion with a built-in 10° pitch. That angle should be great for viewing what you are looking at.
The Lapdesk N700 also features a USB-powered fan that will keep your laptop's heat away from your lap and circulate the air to keep everything cool. The Logitech Speaker Lapdesk N700 can be yours for £69.99 (which is $109).

Looks a little awkward to me, but at least it will keep everything cool.
Lapdesk, Logitech, N700, speaker