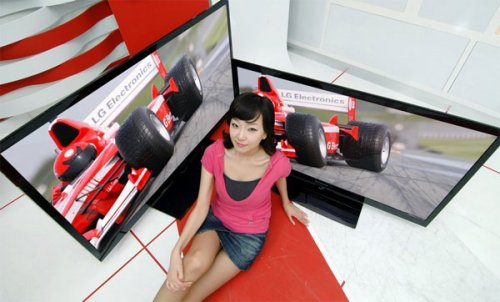 LG has just launched a range of new plasma display projection (PDP) televisions in Korea, the X Canvas 60" 60PK550 and 50" 50PK550, 2 PDP TVs with a 600Mhz panel and a 25mm thin edge around the screens. The new displays are much brighter and twice as clear the older versions according to LG.
Both televisions feature an upgraded voice system and light sensors that automatically adjust brightness and energy efficiency, which should help you save up to 60% on power consumption.

Both models are available at around $1,485 and $3290.
LG, PDP, Plasma, Skinny Frame, tv