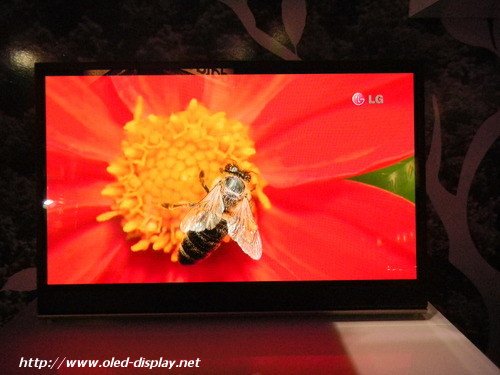 The world's largest production OLED TV will be headed to the states later this year, according to LG reps at the ISE-2010 LG Electronics show. LG is looking at mid-2010 for availability. How much can you expect to pay for it? How about $2,500? Hope you have some money in the bank.
Apparently the 15-inch EL9500 will be followed with 19 and 20 inch OLEDs. There's even a 40-inch version that none of us can afford coming in 2012. Just as the Mayans predicted.

This thing costs more than my huge HDTV.
15-inch, EL9500, LG, OLED, tv