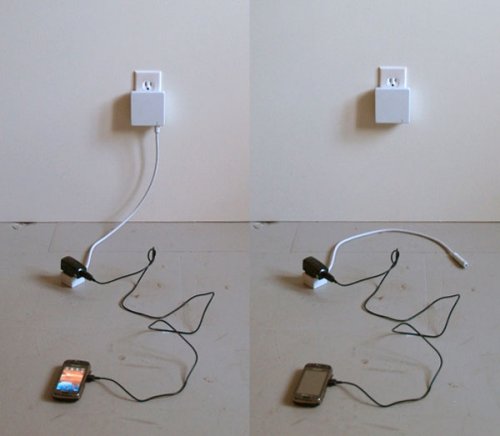 Here's something that's good for the environment and will save you money. We all know that our devices continue to cost us money even when the device connected to a power outlet is turned off or fully charged, but it's a pain to keep unplugging these things.
The Leech Plug will help with this situation. It works like an actual leech, when the device is fully charged, this power adapter is smart enough to disconnect itself. It does this using a timer circuit and electromechanics that allow it to detach itself once fully charged.

This should be standard in every home by now.
Charging, electricity, Leech Plug, power, unplugs