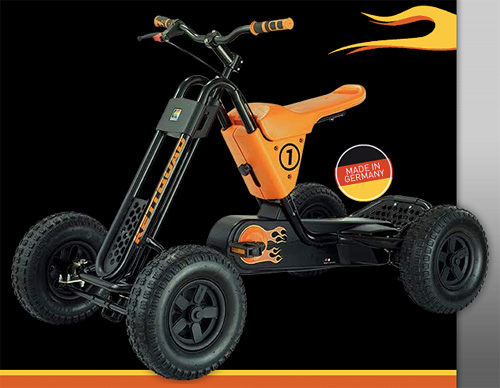 Your little one deserves a quality ATV right? Why not buy your little rugrats the Kettquad from Kettler? The German company recently unveiled this four wheeler that features pneumatic tires for off-road terrain and even a protected enclosed chain drive. Looks like a ton of fun.
Expect it to hit the US sometime this year, with your kid hitting a tree soon after. It will retail for between $800 and $1000. It's for kids 5 to 12 years of age, so don't let your toddler ride this thing.

That's a lot of money for a kids ATV. I hope Junior appreciates it.
ATV, Kettquad, Kids, Pedal-powered, toy, vehicle