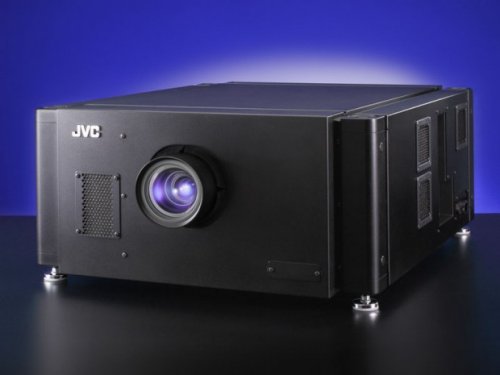 Looking to spend $15,000 on a new projector? Then check out JVC's DLA-SH7NL projector. For that price you do get an amazing resolution of 4,096 × 2,400 and it will show off more than four times the detail found in full HD resolution. Pretty sweet, if you have the spare scratch. Which you don't. And neither do I. Maybe there's a payment plan.
How about a native contrast ratio of 10,000:1 and a 330W lamp capable of producing 5,000 lumens? It uses D-ILA (Digital Direct Drive Image Light Amplifier) technology, allowing it to display two or even four displays in WUXGA (1,920 x 1,200) and full HD resolution simultaneously.

It also sports a USB port, four DVI-D interfaces and LAN. Oh and the lens isn't even included in the price.
000, 1.5, DLA-SH7NL, JVC, projector