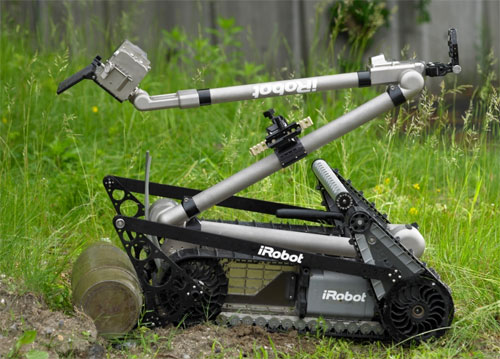 Robots are a big deal around here and we are all anxiously waiting for the day when robots will clean the house, mow the lawn, and cook for us so we can spend more time on video games and Facebook. There are some robots already available like the iRobot vacuum cleaners for homes and some robots for law enforcement and military use.
One of the most common robots in the military is the iRobot PackBot. iRobot has announced that it has shipped its 3,000th PackBot since the device was introduced in 2007. The PackBot has tank treads and an articulating arm with a camera to show the remote driver what is going on.
The PackBot can be fitted for different mission including the disposal of unexploded ordinance. This is one job where the PackBot helps save lives each day. If the PackBot wasn't around a human would have to check suspicions packages and move explosives.
iRobot, robot