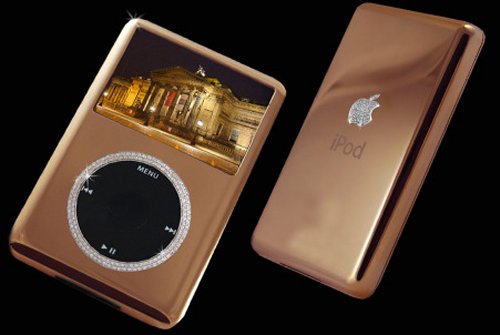 We've seen the 3GS Supreme Rose, so it was inevitable that at some point that they cover an iPod in gold too. Stuart Hughes is at it again and this time it's an iPod.
It will cost you $95,000. Non douches need not apply. The iPod features 263 grams of 18k rose gold, a platinum rear Apple logo with 53 diamonds and a platinum navigation button on the front with 4.5ct of diamonds surrounding it.

Only 10 will be made as there are only that many idiots who are douchey enough to buy one.
diamonds, gold, iPod, Supreme Rose