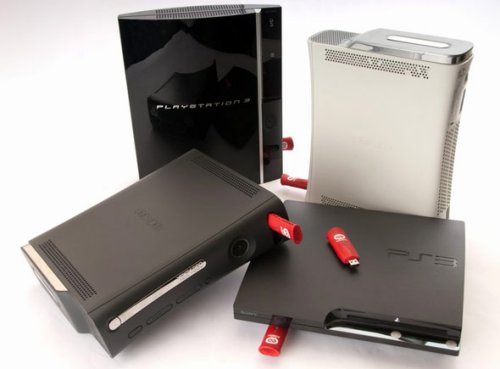 Infinitec's new flash drive is one pretty unique flash drive. It's a USB stick that packs an 802.11n module which can create an ad hoc network through any device's USB port. Even though it looks like just a flash drive. Put simply, it will let you stream media to devices that don't like you streaming media.
For example, inserted in a DVD player, you don't have to worry about the player's supported network standards or your PC's sharing settings. All you have to do is set the Infinitec stick anywhere from 1GB to 1TB+, then load MPEG4s right from the stick, streamed from your PC which is loaded with accompanying software. It will work with anything with a USB port, including game consoles.

Pretty useful, but it depends on the price when it arrives.
flash drive, Infinitec, USB