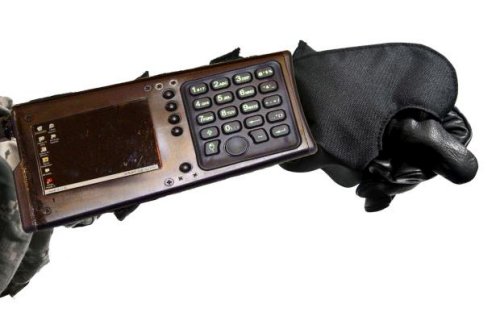 Remember the iKey AK-39 military-grade wrist keyboard? It was a small keyboard made for a soldier to wear on his or her wrist in order to manipulate a rugged, portable computer.
Now iKey has a new keypad, and it's an OEM product meant to integrate directly with wrist-worn computers. The 17-key keypad "functions just like a cellular phone does when texting". It also sports an integrated pointing device, dedicated mouse-click button, and an Enter key.

How much this will cost is anybody's guess, but it's a nice upgrade.
iKey, keyboard, keypad, KYB-170, OEM