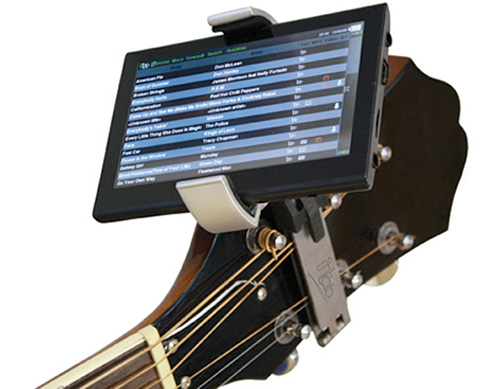 Musicians will love this. The i-tab comes with a 5″ touchscreen display that will display and scroll through chords and lyrics in perfect synchronization as you are playing. Think of it as a music teleprompter for the guitar.
The device has 4GB of internal storage space, which should hold thousands of tabs that you can purchase and downloaded from the i-tab online Tab Store. There are 5,000 tabs available right now, with around 500 being added weekly.

Also includes a built-in speaker, headphone port, USB connectivity, a stylus and video out. It will arrive in April for $199.
electronic, guitar, i-tab, music, songbook