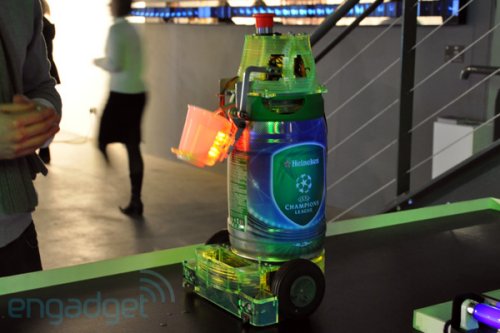 This "Heineken Bot" sports Heineken's green colors and was made by the folks at Middlesex University. The beer-bot was recently shown off at the Kinetica Art Fair in London, where it kept humans inebriated and topped off.
If a human moves their hand above its sonar-sensing head, and then place a cup in its holder they are rewarded with beer. Is there any better reward? No. No there is not.

After he serves up the good stuff, he continues to wander along a pre-programmed path, waiting on other humans and keeping them drunk, all the while plotting their demise.
beer, Heineken, Middlesex University, robot