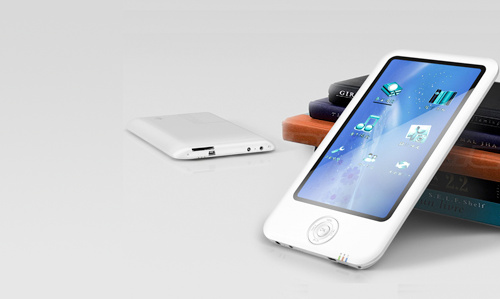 If you have decided against the iPad due to it's price and the Joo Joo just isn't doing it for you, then maybe the 7″ iLet Mini HAL might be the tablet for you. It sports a 600MHz VIA CPU and a 7″ touch screen with 2GB of flash memory and the Android 1.6 OS.
Those specs aren't great, but hey at least it's an affordable tablet at $199. And that storage is expandable via SD card and the OS is upgradable anyway. Some other features include Wi-Fi, 128MB of RAM, a USB port, and a 16 hour battery life.

It's shipping on March 1st.
HAL, Haleron, iLet, mini, tablet