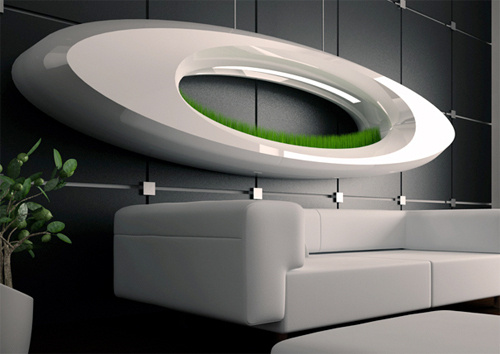 If you are an apartment dweller, you are probably used to some of your objects having multiple functions. How about combining your lamp with a garden?
That's the idea behind the Grass Lamp. You can't grow vegetables in the Grass Lamp, but grass will just love the lamp's light and maybe remind you to actually venture outdoors, while allowing you to appreciate the outdoors while inside.

What's that? I'm not sure if it grows THAT kind of grass.
concept, design, Grass Lamp, Green, light