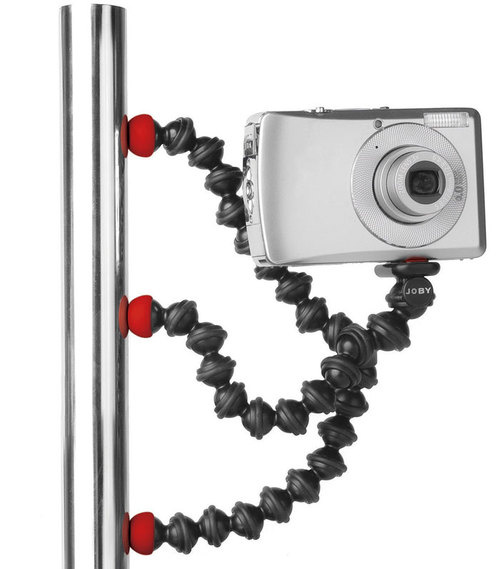 GorillaPod, the very useful bendy tripod has just announced its newest version: GorillaPod Magnetic. This version has magnets on its feet, allowing it to attach to just about any magnetic surface and do it's duty.
It still works without sticking to a surface, of course, if you want to use it that way. But it's much more versatile with it's new ability. Expect it to be available in April for all of your odd tripod needs.

Pretty cool and very useful.
GorillaPad, Gorillapod, Magnetic, tripod