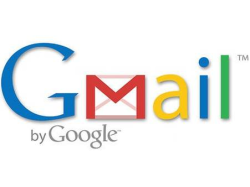 Google reportedly has a planned press conference on Tuesday to announce some new features to its online email service which will turn it into more of a social hub of communication between friends. The new "widget" that will be added to the free Gmail tool will allow users to keep up with their friends through a stream of quick updates, similar to sites like Facebook and Twitter.
This is not a surprising move for Google who is continuously trying to keep online users centered around Google's tools, providing the company with more information as well as additional content and exposure to online ads.
Google could also potential integrate other online social media content into it's stream from users, such as videos from YouTube or pictures from Picasa. It could even tie into external sources with open API's such as Twitter.
The announcement is scheduled for later in the day and no details of the new feature have been given aside from the idea that it will be easier for Gmail users to share media and status updates.
Gmail, Google, social, social networking