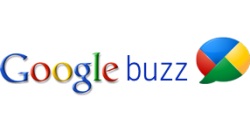 The Google press conference we heard about on Tuesday, as expected, brought us a new social networking "widget" called Google Buzz. The new feature integrates into Google Gmail with almost no setup whatsoever and provides a way to share and keep up on information with friends or the general public.
By going to the Google Buzz website users can quickly add Buzz to there Gmail account where they can see a feed of posts from others and posts their own statuses, all integrated with the existing Gmail inbox. Users can choose to share these with just their closest friends through the application or to everyone. Google even gets users started by automatically having them follow the contacts they chat and email with currently through Gmail and Google Talk.
The Google Buzz tool appears at first glance appears to be a mesh between features of Facebook, Twitter, Gmail and imported content from other Google tools. Users can post status updates and keep a profile similarly to Facebook, and can also see and post information to the world like Twitter. Buzz also connects to other social sites where users may also have an account, such as Twitter, Flickr, Picassa and Google Reader.
And don't think for a minute that Google forgot about the popularity of mobile devices in their new social tool. Buzz for mobile devices allows users to post statuses with a location tag, view Buzz near their current location and even see a Buzz layer through Google Maps.
Some Videos:

Buzz, Gmail, Google, Google Buzz, social networking