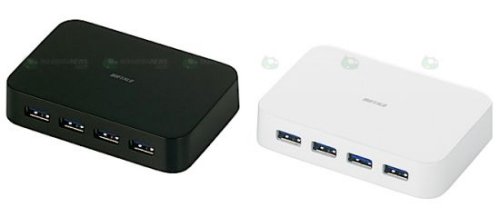 This USB hub may not look like much, but it's got it where it counts kid. In speed. The first actual USB 3.0 hardware is finally starting to trickle out. Now we have some USB 3.0 hard drives, flash drives and before long a USB 3.0 compliant humping dog.
So that stuff all requires a hub to bring it all together. Like the Buffalo BSH4A03U3, with data transfer speeds approaching 5Gbps. It will move your virtual bits about ten times faster than the old USB 2.0.

The Buffalo BSH4A03U3 will be available in Japan next month for about $90.
BSH4A03U3, Buffalo, hub, USB 3.0