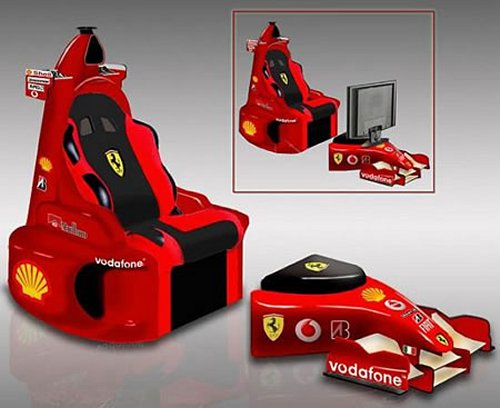 If you are a Ferrari fan, than designer Arthur Q. Reyes, Jr. has designed something that you may just love. This chair will make Ferrari Formula One fans very comfortable, whether you are watching the races or just relaxing.
It took three years to make and includes speakers in the headrest, subs for bass and another speaker on top. The foot rest is designed to look like the front of the car and can also hold your LCD TV. There's even space for a gaming console or DVD player.

Sadly, it's just the prototype right now so we have no info on price or availability just yet.
Arthur Q. Reyes Jr, chair, F1, Ferrari