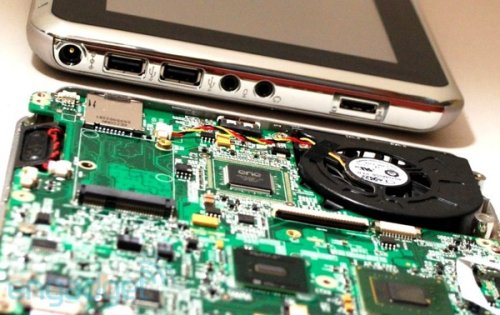 You might remember that $599 8.9-inch ExoPC that we showed you last week. Well, its already been lovingly torn apart for your gawking eyes.
Just from the pictures of the tablet, you'll easily see an Intel Atom N270 CPU, 945 chipset and 2GB worth of RAM. It also appears to have a free SIM slot on its edge. Another obvious thing is the fact that the ExoPC looks like its built pretty solid.

Enjoy the images so that you won't have to tear yours apart when you get it.
ExoPC, opened, tear down, torn apart