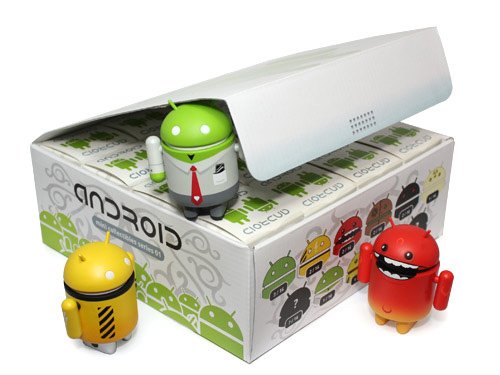 Android is all the rage. If only you had some cute action figures to display your love for the OS. Well, now you can. Artist Andrew Bell has partnered with Google to release a series of authorized Android robot figurines, starting with an initial run of 12 designs in blind boxes.
You'll want to collect them all because these guys look adorable. The figures stand 3 inches tall and have articulating heads and arms. They will be available starting the 10th of this month.

I sense many more to come.
action figures, Android, Dyzplastic, figures, figurines, Google, robot