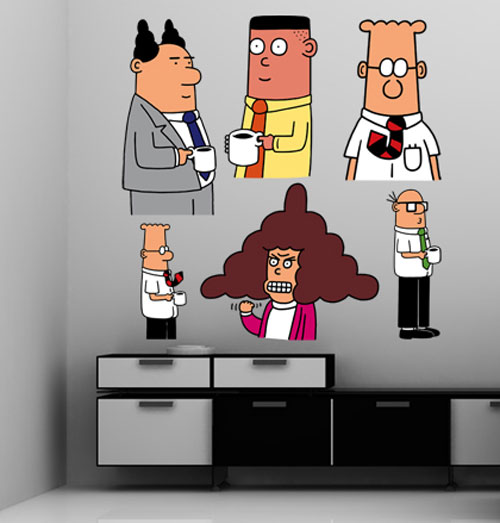 I am betting that there are lots of people who work in offices in and out of the tech world that can relate to Dilbert and his office woes. I have had a few bosses that were as trying as Pointy-haired Boss and coworkers I wanted to kick in the groin.
If you are a big fan of Dilbert, a company called LTL Prints has announced that it is offering wall graphics from the strip. Just about every character from the comic is available from Dilbert and Dogbert to the Pointy-haired one.
You can get graphics sized for laptops or 7-foot tall graphics for your wall. These would look great in your office. Prices range from $14.95 for laptop graphics to $149.95 for wall graphics.
Dilbert, graphics, laptop