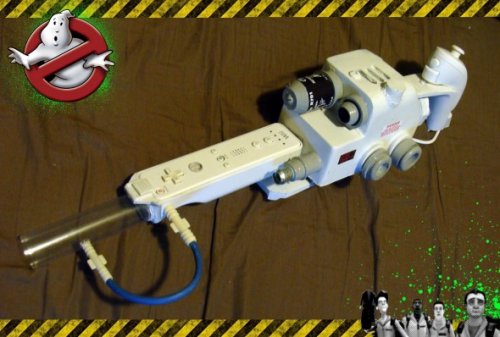 This is pretty awesome. I'm not sure I love Ghostbusters enough to want to play it with this custom Wiimote mod, but Jack Rossi does. He created this proton pack and thrower so he can play the Wii version of Ghostbusters as realistically as possible.
The cyclotron features four blue LEDs which allow the player to know which player is selected or active and the Blue Power Cell shows you how much power the pack has. The Thrower has been designed with ergonomics and function in mind.

Crossing the streams is still bad.
custom, DIY, Ghostbusters, mod, Proton Pack, Wii, Wiimote