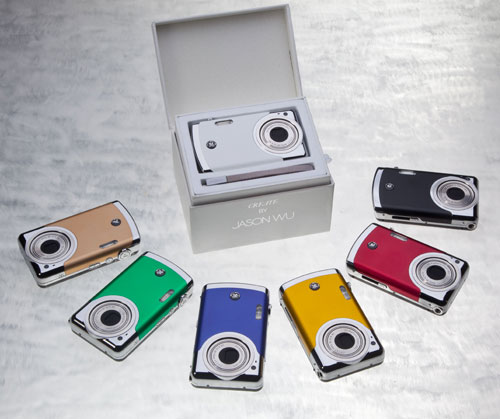 Digital cameras used to be black or silver things with designs that were a secondary though. Consumers today are more and more going for cameras that look good as well. For some users looks is more important than performance.
Designer Jason Wu, famous for dressing Michelle Obama and other celebrities, has worked with General Imaging to design new line of GE branded digital cameras called Create by Jason Wu. The line is offered in multiple colored metal versions and leather clad version.
The cams come with 4GB of internal storage. The resolution is 12MP and the cams have 3x optical zoom. The rear LCD is a 2.7-inch unit and the 4GB version will sell for $179.99. An 8GB version will also be offered for $229.99. Both versions will debut on March 16 on HSN.
digital camera, GE