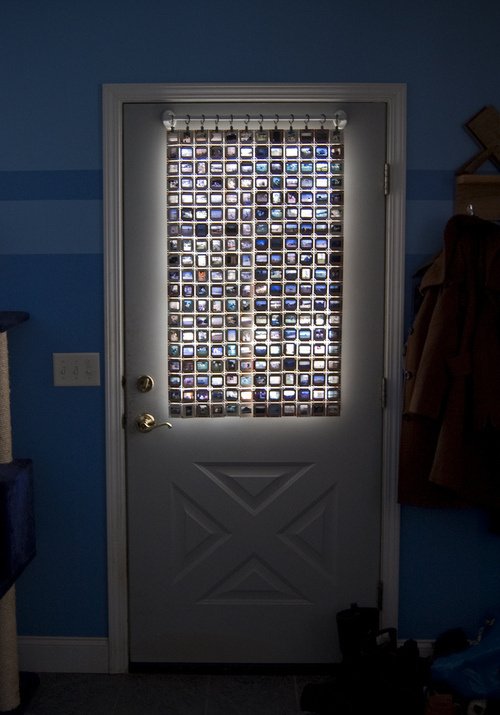 Finally here's something that you can do with your old film slides that is actually very cool. It's hard to stop looking at it. You could even get creative and use the colors of the slides to create stained glass type images.
You don't need to use any heavy duty tools either. Basically you drill some holes in the slides using a Dremel and connect them all using aluminum chainmail rings. Sounds pretty simple right? And the end result sure is pretty.

Go ahead, you know you want to make your place look like a church using Kodachrome slides.
art, curtain, DIY, film, project, slides, Stained Glass