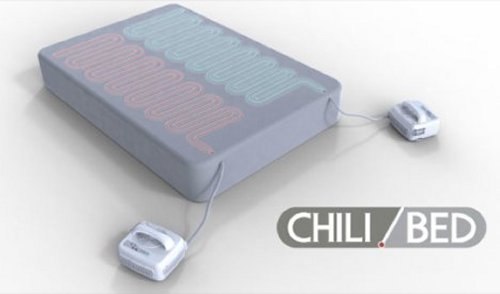 What do you do when your spouse is hot and you are cold? Turning the heat up or down unfortunately affects you both. The Chilipad is like an electric blanket capable of both hot and cold. It works by pumping water through a series of tubes and can keep everyone happy.
The manufacturers claim that it runs under 20dBa, which should keep things quiet. You can pick up the dual-zone pad, which allows you to adjust the temperature of both sides independently as mentioned. It's not cheap, but its better than hearing your wife complain right?

The smallest size is $400 and $650 for the king-size version. You can buy a whole bed for those prices.
bed, chilipad, cold, warm