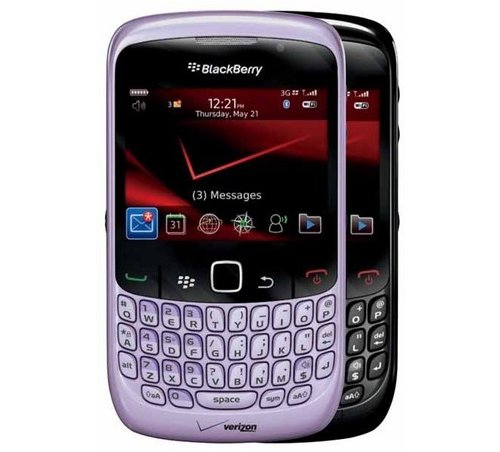 Here's yet another device available in a feminine color to attract the ladies. The Blackberry Curve 8530 Smoky Violet is the perfect gift for the woman in your life this Valentine's day. She probably likes violet over pink anyway.
You can pick up the BlackBerry Curve 8530 Smoky Violet from Verizon Wireless for as little as 0.01$. If you don't like Verizon, you can also get the Curve 8530 in a darker shade of Purple for 0.01$ from Sprint. Apparently purple is a big deal right now. Who knew?

What do you think? Do you like it in purple?
8530, BlackBerry Curve, Violet