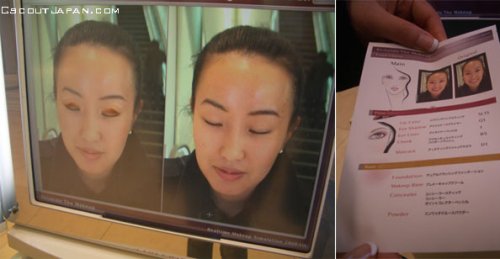 If you are a lady or in a glam rock band, you'll love this. If you happen to be in Japan anyway. Cosmetic company Shiseido has outted some Digital Cosmetic Mirrors in Tokyo malls to help ladies pick out makeup quicker.
The machine can recommend products for the user's skin type and allow them to view it applied via augmented reality. When you are done, the machine prints out a shopping list and gives you before and after pictures to take with you.

Great way to make women spend more money.
Augmented Reality, cosmetic mirror, makeup, women