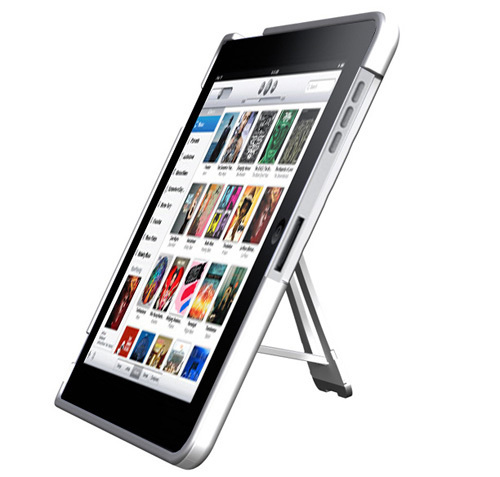 Sure, the iPad was a bit disappointing to many who waited so long to see the device finally revealed. Yeah the name of the gadget sounds like something a geeky girl might need once a month or so, but Apple is expecting to sell gobs of the thing.
Apple also apparently thinks that many of the users who buy will be using the iPad for watching TV and video. The Wall Street Journal reports that Apple is in negotiations with TV studios to reduce the price of TV show episodes for the iPad that is shipping soon.
Sources tell the WSJ that Apple is looking to cut the price for all SD episodes to 99 cents. Episodes of popular shows today are $1.99 for SD and $2.99 for HD. I wonder if the price cut works out if that means HD episodes will be $1.99. Let's face it; the price Apple wants on iTunes for TV shows it too much. I would be much more likely to use my dust collecting Apple TV if the episodes of my favorite shows were cheaper.
Apple, iPad