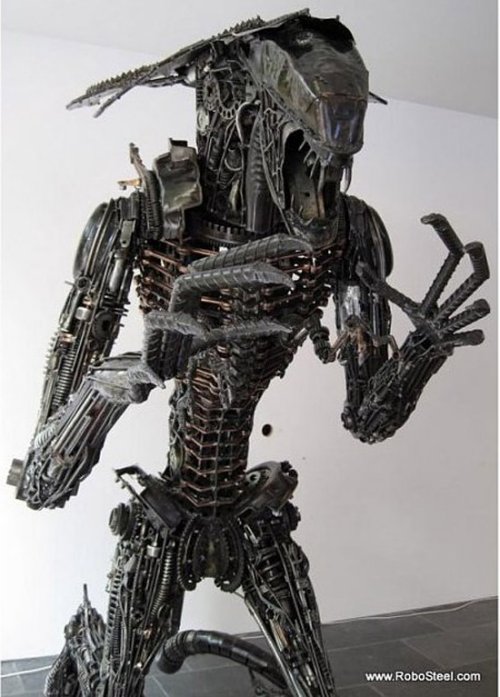 There are few things scarier than the Aliens from Alien, even when they are made from steel. This is the work of three artists from the Irish company RoboSteel, who gathered 4,000 pieces of steel and then welded together this "Alien Queen".
This 8-foot sculpture would be even scarier than the one in Ridley Scott's film, because it's right there in your face. What's not scary is that it is green. 90% of the Alien's 1,200 pounds of parts are recycled from Yamaha motorcycles.

you can have it for $6,000.
alien, art, assemblage, Motorcycle, parts, recycled, scrap, sculpture, steel