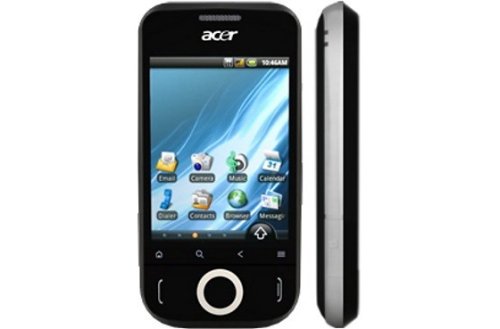 The FCC has approved the Acer beTouch E110. The Android-powered smartphone will be compatible with AT&T's 3G network (850/1900 MHz), but that's no guarantee that it will be launched by AT&T. It could arrive on Rogers Wireless too.
The Acer beTouch E110 is equipped with a 2.8″ QVGA touchscreen display, GPS capability, a 3.5mm headphone jack, social networking, Acer web widgets support, a 3.2-megapixel camera, 256MB ROM, 256MB RAM and a 416MHz ST Ericsson PNX6715 processor.

It should hit Europe this March.
3G, Acer, beTouch, E110, fcc