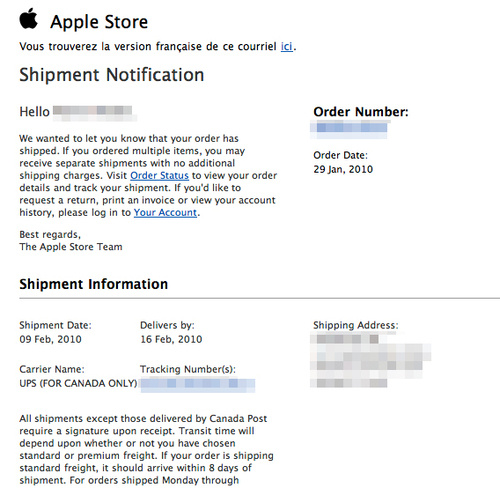 Apple's 27-inch iMacs have been having some issues lately, which have caused long delays in shipments, but now it looks like things are back on track.
So if you've been waiting for your iMac to arrive, some users have started to receive notifications that the units will be shipping out soon. To give you some idea, one user who ordered a 27-inch iMac on January 29th has received his shipping email, letting him know that the unit is scheduled to leave on February 9th.

We hope that this means Apple has finally sorted out the problems and is back on track completely.
27 inch, Apple, iMac, shipping again