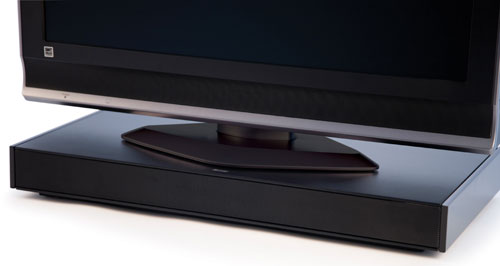 I am a big movie and home theater fan. If I could find a way to get surround sound speakers in the back of my room without causing a divorce I would. For some of us real surround sound just isn't an option for many reasons. Thankfully, we can at least get sound bars to get better sound that what the TV offers.
Zvox has a line of sound bars that it has been offering for a while now. The company announced today that it has updated three of its sound bars with digital inputs. The Zvox 575 HSD, 550 HSD, and 430 HSD have all been updated with optical and coaxial digital inputs.
The updated 575 HSD sells for $749.99, the 550 HSD sells for $449.99, and the 430 HSD sells for $449.99. The 575 and 550 units are both Z-base systems that you sit your TV on top of. Depending on how high up your set is this may or may not be ideal for you.
Home Theater, sound bar, zvox