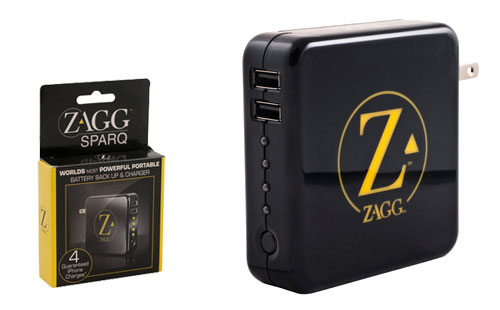 I have used several ZAGG products over the years to protect my notebook and smartphones. The company makes a line of protective films that prevent scratches on your gadgets that work great. ZAGG has now announced its first external battery called the ZAGGsparq.
The ZAGGsparq is a small 3.5 x 3.5 x 1 inch external battery pack. Inside the case is a 6000mAh lithium polymer battery that can recharge up to four iPhones fully. The battery has dual USB ports for charging two devices at once.
Each of the USB ports has 1000mA of power at 5V. The ZAGGsparq itself charges from a wall outlet. The device will normally sell for $129.99 but the introductory price is $99.99. The ship date for the battery pack is unknown.
battery, Zagg